City Park
Located on the corner of Main Street and 3rd Street in Varina, Iowa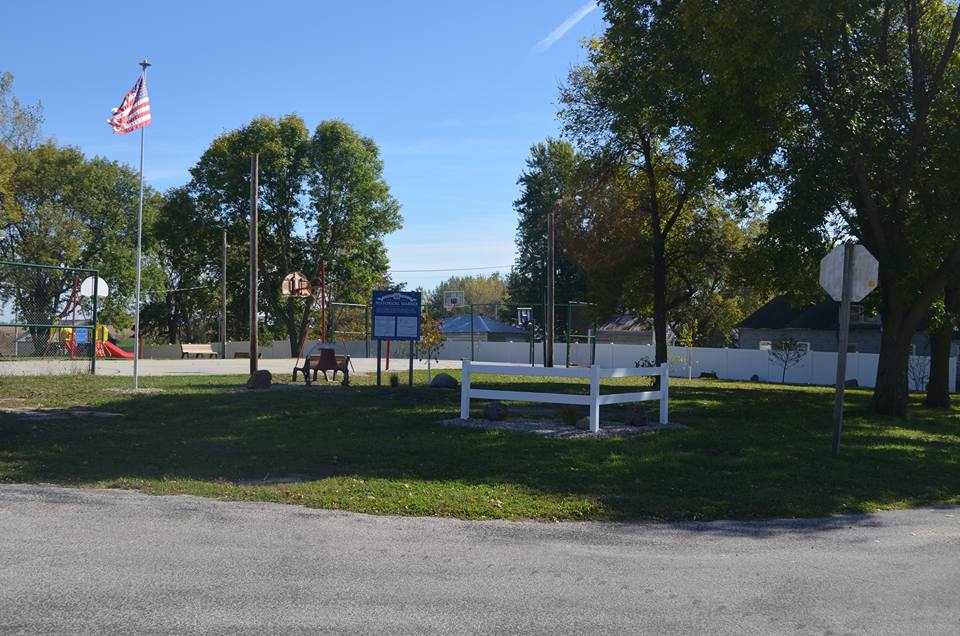 Our Hometown Pride Committee has been working hard to improve the appearance and amenities of our City Park. These are just some of the features:
New playgound equipment and landscaping

Face-to-face "mommy and me" glider swing

New basketball court
New boundary fence
Recently-enclosed shelter house
Park benches and tables from Build with Bags
Bonfire area
Drinking fountain
---
Sunken Grove/Shimon Wetland
Sunken Grove is located just a few miles outside of Varina and features many recreational amenities. This natural depression is located in the Des Moines Lobe landform region and includes the "thumb" of Iowa most recently covered by glaciers (10-12,000 years ago). The many large oak trees around the lake's edge often stood in shallow water. To the early settlers it looked as though the ground had sunk after the trees began to grow, and so they named this area Sunken Grove. TheBur Oak Savanna remnants found on the island today date to 1870 when all the old growth oak, hackberry, and cottonwood were harvested.
Hunting
Fishing
Pothole Birding
Hiking
Camping